The team of lawyers of FBK Legal took part in Moscow Legal Run - 2015 charity race.
The marathon is held two years on end together with the Podari Zhizn charity foundation.
Registration fees of participants will be transferred to the Podari Zhizn foundation and will be aimed at helping children who need medical treatment.
About 600 lawyers took part in the race on the territory of the exhibition center (VDNH) on May 31.
According to
Alexander Ermolenko
, FBK Legal Partner, the charitable race of lawyers under the motto of "Run. Smile. Help." fulfilled its mission by 100%.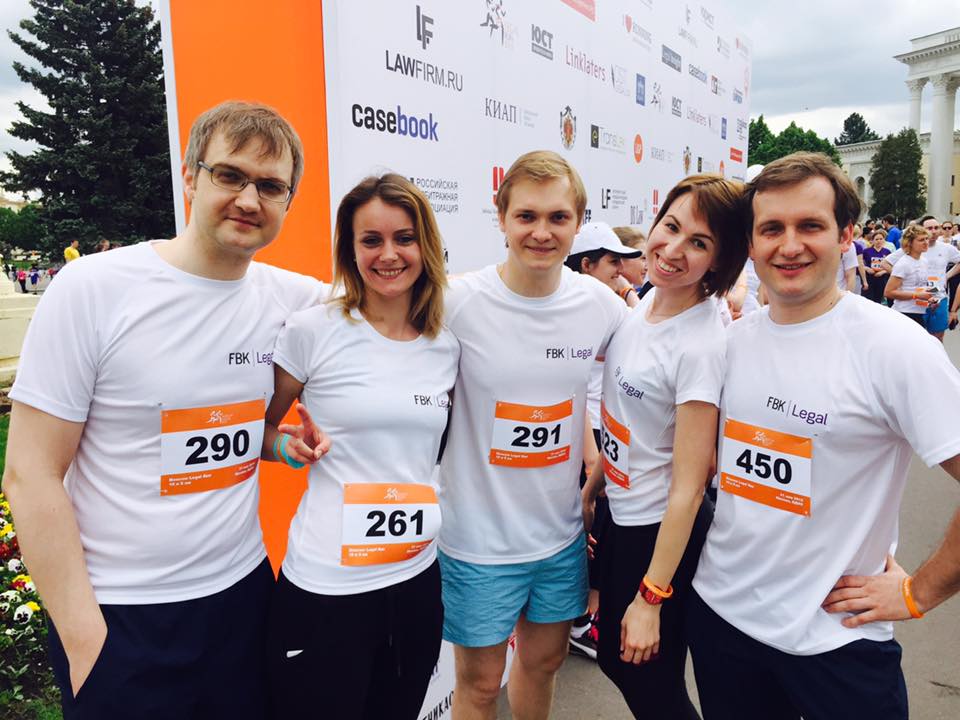 In the picture: participants of the race Alexander Ermolenko, Evgeniya Yusipova, Sergey Ermolenko, Svetlana Semenova and Dmitry Paramonov after covering the distance of 5 km.